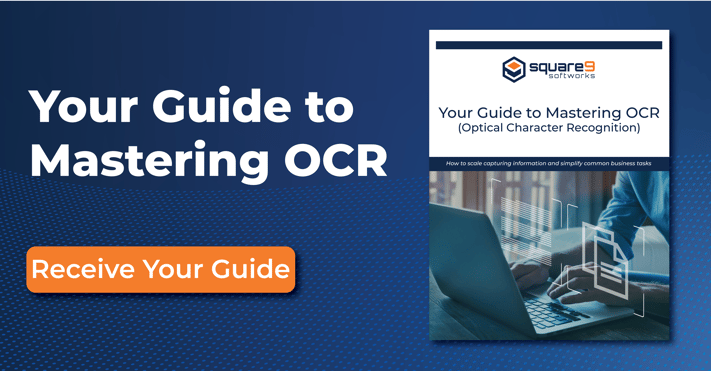 Your Guide to Mastering OCR
This expert guide, "Your Guide to Mastering OCR" aims to provide insightful strategies for capturing documents based on an organization's needs. It also gives a detailed but easily digestible glimpse into common methods for implementing capture solutions.
Short for optical character recognition, OCR is a term broadly used to describe technologies that transform scanned images, readable only to the human eye, into data that computers and software solutions can use.
Using these technologies, businesses not only scan their documents to be digitally filed, but extract leverageable, manipulatable information from them. OCR solutions can even be used in tangent with artificial intelligence (AI) for even more accurate results.
Download your guide today.