Your paper dilemma is solved with the Ultimate Digital Transformation Toolkit from Square 9 Softworks and our partner Kodak Alaris. This unique bundle lets you convert existing paper documents to digital AND end the use of all paper in your business in the first place.
Digital Transformation: A Journey Worth Taking
Digitally transform your paper processes with speed, security, superior quality, data accuracy, and a FREE scanner from Kodak Alaris! When you purchase Digital Transformation Essentials*, you get:

A secure repository to store your digital documents

Fast and accurate data capture software

Intuitive web forms to go completely paperless

A FREE KODAK S2060w Scanner


Unlock Your FREE Offer - Available for a Limited Time
Seize the day and talk with us about how you can become a paperless organization and receive your Free KODAK S2060w Scanner. Offer expires 12/31/2022.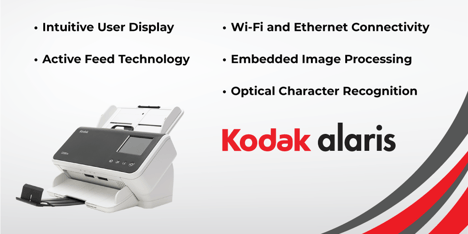 *Free KODAK S2060w Scanner available to new customers only on direct purchases of Digital Transformation Essentials. Available for a limited only. Square 9 Softworks reserves the right to end this promotion at any time. Limited quantities available. Restrictions may apply.